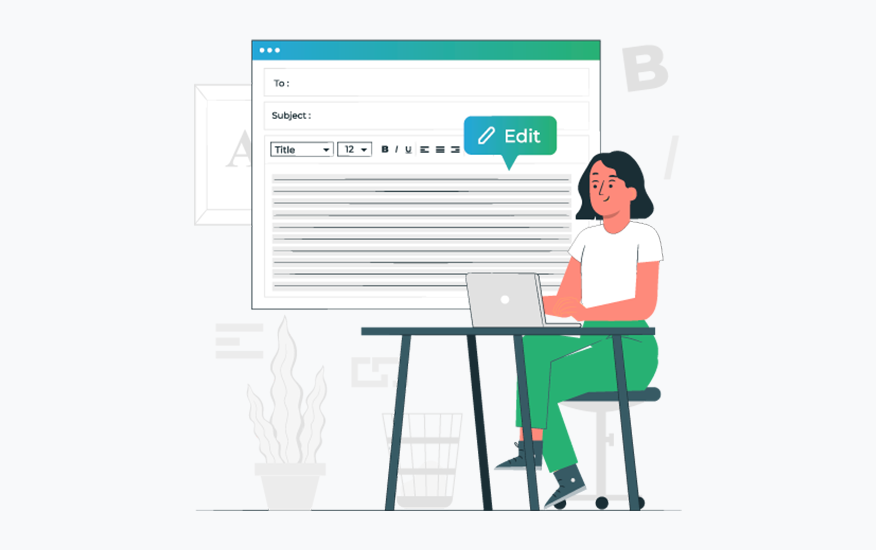 If you're looking for high-quality content writing services, look no further than Hope's Solution. We offer a wide range of content writing services that are designed to help you get the most out of your online presence. From website content to blog posts and articles, we can help you create content that is engaging, informative, and aligned with your overall marketing goals. No matter what kind of content you need, our team of experienced writers can help you create content that is sure to impress your audience. We understand the importance of creating content that is search engine optimized, and our writers are experts at creating content that is both keyword-rich and informative.
Content

Writing

Solutions
Looking for high-quality web content, blog posts, articles, product descriptions, press releases, social media posts, email marketing content, whitepapers, or eBooks? Look no further than Hopes Solutions! Our digital service provider offers content writing solutions that are sure to meet your needs and exceed your expectations.
No matter what kind of content you're looking for, our team of experienced writers can create original, engaging, and informative content that will help you achieve your desired results. Whether you're looking to increase website traffic, boost your social media following, or improve your sales and conversions, we can help! Don't settle for second-best when it comes to your content. Contact Hopes Solutions today and let us help you take your business to the next level!
Supreme Quality
Content writing solutions offer high-quality, well-written content that engages and informs your audience.
SEO Friendly
SEO Friendly Content writing HS can help you create content that is optimized for the search engines, helping you to reach a wider audience.
Affordable
Affordable Content writing solutions offer affordable, quality content that can help you to reach your business goals.
Engaging
Content writing solutions can help you create content that is interesting and engaging, keeping your readers coming back for more.
Looking for a content writing partner who can help you create high-quality, engaging content? Look no further than Hopes Solution. We offer a complete range of content writing services, from website content to blog posts to eBooks and more. Here's why you should choose Hopes Solution for all your content writing needs:
We're experts at what we do. Our team of professional writers has years of experience crafting content that engages and converts.
We understand your audience. We take the time to learn about your business and your target audience, so we can create content that resonates with them.
We're flexible. Whether you need help with a one-time project or ongoing content support, we're here for you.
We're affordable. We offer competitive rates without compromising on quality.
We're dedicated to your success. We want to see you succeed, so we'll do everything we can to help you achieve your content marketing goals. If you're ready to take your content marketing to the next level, contact Hopes Solution today. We'll be happy to discuss
Frequently

asked

questions
When choosing a content writing service, it is important to consider your needs and budget. There are many different services available, so it is important to find one that fits your specific needs. It is also important to read  reviews  and  compare  prices  before  making  a  decision.
Content writing services vary in price, depending on the services offered and the quality of the writers. Generally, you can expect to pay anywhere from $0.10 to $0.50 per word.
A content writing service provides original, high-quality content for websites, blogs, and other online platforms. A copywriting service provides copy for marketing materials, such as brochures, ads, and sales letters.
Some content writing services offer discounts for bulk orders or for repeat customers. It is always worth asking if a discount is available.
Hopes Solution offers a money-back guarantee if you are not satisfied with the content you receive.
The turnaround time for content varies depending on the service you choose and the length of the project. Generally, you can expect to receive your content within a few days to a week.
Most content writing services will require you to provide a list of keywords or topics you would like the content to focus on.
If you are facing any kind of issue or have any question then no need to feel any kind of hesitation and feel free to contact our team.